Regulatory Product Compliance Support
Product safety rules change rapidly with sometimes unclear scopes or complicated documentation and notification demands. With the growing number of companies importing products themselves, risks for non-compliant products and recalls increase. Dealing with REACH restrictions & SVHC notifications (SCIP database), POPs-restrictions, RoHS and other CE documentation is a burden for especially small and medium sized enterprises.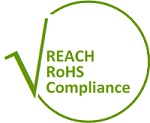 Our experts with a background in the REACH-helpdesk support many companies with their regulatory compliance duties through:

REACH, POPs & RoHS training courses, consultancy projects and compliance audits
coordination of chemical laboratory tests
collecting and screening of test reports and (CE) declarations & compliance documents
SCIP notifications (REACH candidate-list substances of very high concern in articles).
Avoid recalls and inspection stress and let our experts help you with your product compliance dossiers.
For more information please: